Man I just had my whole page about done and then I acidentally clicked on a link and lost everything I had done.
I have several things to get done this morning so sorry but this post will not be as good as the one I almost just finnished. I talked a bit about all the pictures I took off my camera from the last week and how good they are and that this one was the tastiest.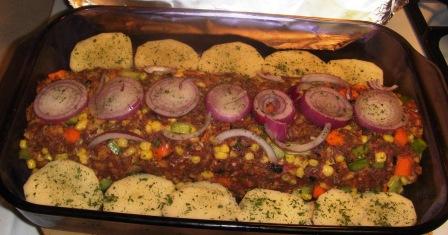 Then I said that both of these made me laugh out loud.
Peanut about to Unveil the Tractor.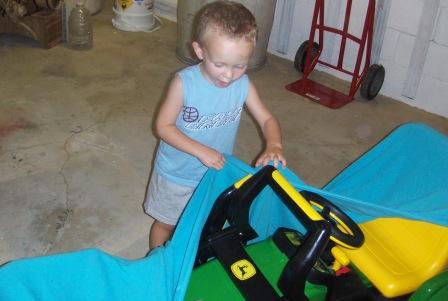 Chris and Peanut "cheersing" with our BBQ chicken drumstick lunch.
Then I told about what I did last night.
run
cook cornbread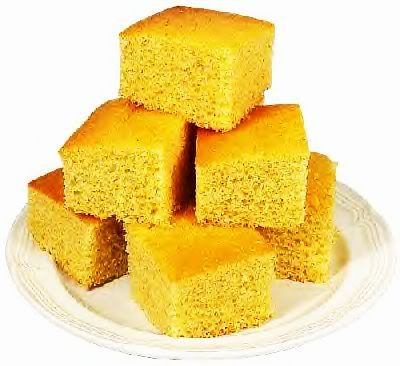 put away Peanuts kid bed
ate dinner
watched "New Adventures of Old Christine"
Went to Target and Wal mart
Ate Icecream
.