Well I am not in the office. I called in this morning and Peanut and I are staying home today.
 Last night I started a load of laundry arround 9:00 then went to unpack some camping gear and get it ready for tomorow night. I got it all about ready and started to make a list of other camping gear and then the lights and radio went out. Aparently the dryer had blown a fuse. I messed arround with the plug fuses for a bit and decided to fix it tomorow. I went up stairs and watched rescue me and part of damages and then went to bed.
I woke up at 1am with Peanut screeming in a nightmare or something. Heath and I went to get him calmed down and it took forever for him to wake up fully and calm down and we laid him down in bed with us. Then I noticed it was really hot in the house and checked the thermostat. It was dead, the dryer fuse must be the same as the AC fuse. So I went back downstairs and made a more serrious attempt at fuse replacement but we just did not have the right fuse.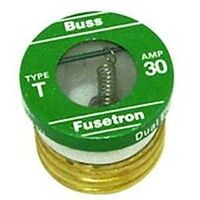 Eventually I turned on a bunch of fans and went to bed. Poor Peanut was up so late and his thoat sounded really horse and sore so I decided to stay home this morning and let him sleep and recover and to fix the house before it became a sauna.
I am sure we will need naps today but I will check back ocasionally.