The Spicy: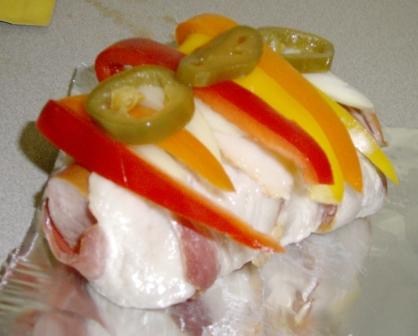 So here they are…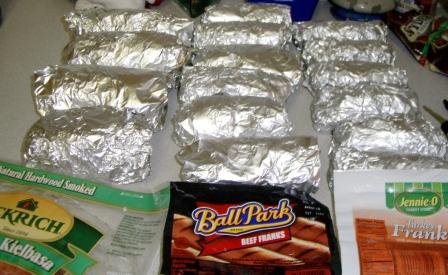 Spicy Regular Light
So the light is a skinny turkey dog wrapped in a a slice of cheese, a burger and one slice of bacon.
Regular was a ballpark beef frank wrapped in cheese, a burger and 2 slices of bacon
and the spicy was a kielbasa sausage wrapped in cheese, a quarter lbs burger, then 2 slices of thick cut bacon then topped with 2 red peppers, 2 yellow peppers, 2 orange peppers, 3 jalapeño peppers, then a few squirts of tobasco and a swirl of hot and spicy KC masterpiece BBQ sauce.
I tossed them all on the grill with a pot of beans and an assortment of hot and spicy and tequila lime chicken wings.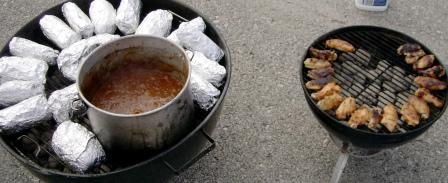 The wings and the BBDs went very very fast but the beans were awkward and people had trouble finding spoons and plates and things.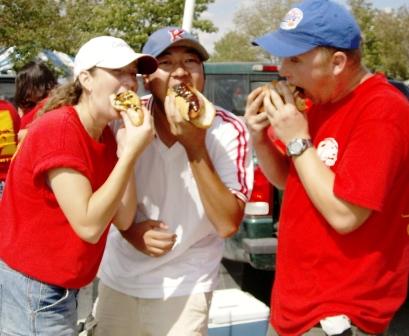 Just shows people like finger foods.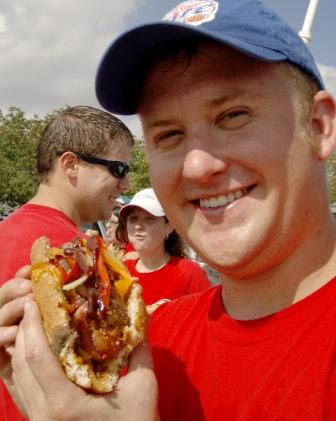 And people like big piles of meat they can put their fingers on.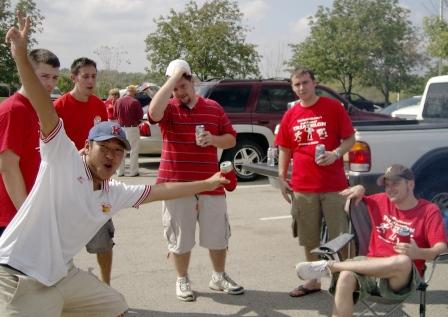 Otherwise the game was business as usual tossing the football around, juggling the soccer ball, some washers, snack food, free coors and miller products.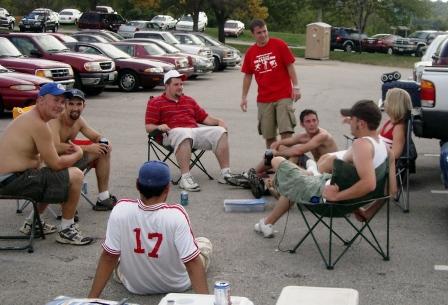 I think everyone believed it to be the best PSU Arrowhead tailgate yet.
Sunday Heath and I took Peanut to a pumpkin patch that H used to work at and has some ties to.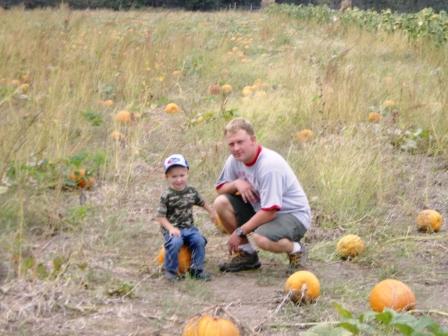 We found several great pumpkins and brought them home.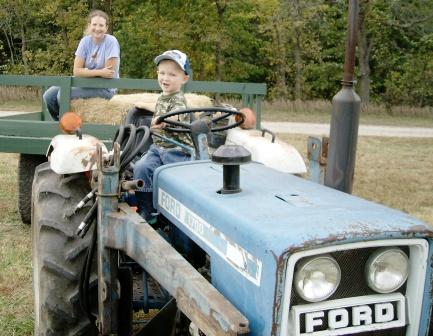 Peanut really wanted a tractor hay ride but it was gone for a really long time so we just played on another one that was not running. He looked like a natural behind the wheel after using the power wheels one.
We got out of the patch just in time to avoid the rain and went home to watch the Chiefs blow and work on a Halloween project. The project is not quite done yet and I did not take any pictures so I'll save it for tomorrow.