So I saw Garth Brooks this Friday night.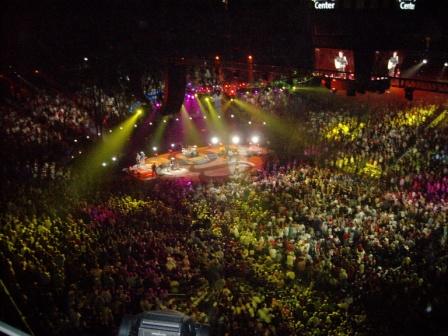 Stephen, Becky, Heath, and I all headed downtown right after work found a bar with a table we could take and got busy.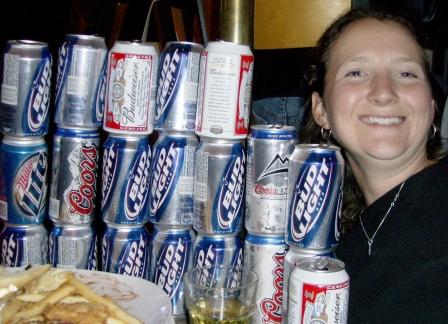 We ended up at The 13th Street Grill and Bar for a while then headed into the new Sprint Center next door. I was surprised to see Garth so active and exciting.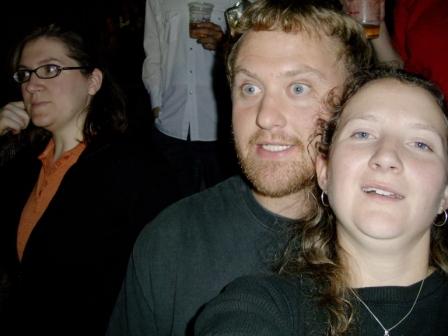 Saturday morning Jon and I got our lumberjack supplies and followed a Craigslist add to find a tree to cut down. It turned out the be tiny and rotten and we owned it in about 15-20 minutes and headed home.
The tree got us wound up so we decided to tackle a big one in my back yard that needed cut down.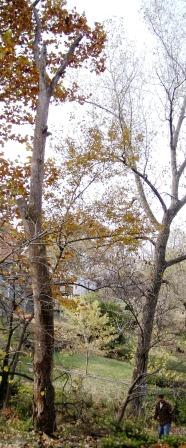 Here is the one on the left, Jon is on the right.
This tree was very dead and pretty rotten and I was worried about a storm knocking it down on my deck, fence or someone.
We got a chain and tow strap wrapped around it fairly high and ran the strap over to my truck so I could pull it away from anything that it could damage.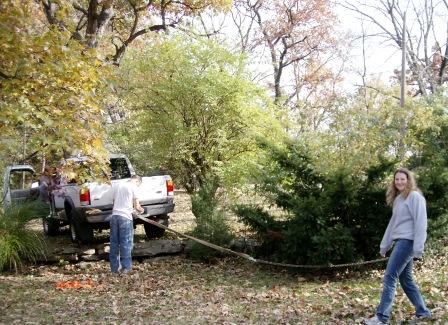 Here Jon and Heath are getting it ready to go. Then I got behind the wheel, Jon got the chainsaw and Heath took my camera and started filming. I posted the video on youtube at, http://www.youtube.com/watch?v=m5peZkgVBZw
The tree came down and nearly smashed Heath but she got out of the way.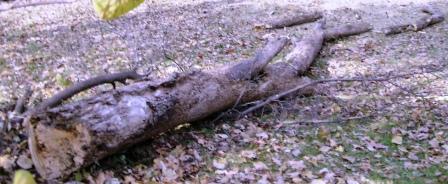 We then got the chainsaws out again and got to work. We cut it into the tree then got out the mauls and split the whole tree in no time.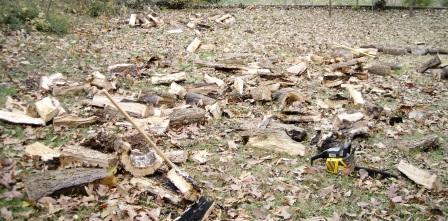 Then Jon and I watched TV for a while and then built a firewood rack for the basement fireplace, Stooks came by and we went to Waldo Pizza then had a fire.
Sunday we watched the Chiefs then Heath and I went to the KCUR Volunteer Appreciation Dinner. We showed up an hour early and helped set up then I ate a piece of chocolate with nuts in it and we rushed home. The rest of the night is a little hazy but I had to take a lot of benedryl and 2 epi pen injections before i stopped swelling. Then I ate a bunch of food and fell asleep.
This morning my throat still felt bad, I had a headache and was very tired so I laid around all morning and drank a gallon of tea.