Looking back it was a busy night. I stayed late at work and when I got home Heath and Peanut were ready to go to the pet store. Instead of going to Waldo pets we hit up a pet store a way's south on Holmes. I have no idea what it was called. It was hot and looked small and felt a bit cramped but they had a good amount of animals and supplies and once we got back into the fish corner we found they have a bunch of good looking fish. The tanks were really clean and well labeled.
It took forever to get someone to help us. Peanut was too short to see much and there was some woman there buying dozens of different fish so we just looked and looked. Once we did get an employee they told us they did not have any sucker fish that was big enough for Jumpy not to kill.
They did have this little guy, he was cheep and could live with Fireman Sam and try to bulk up.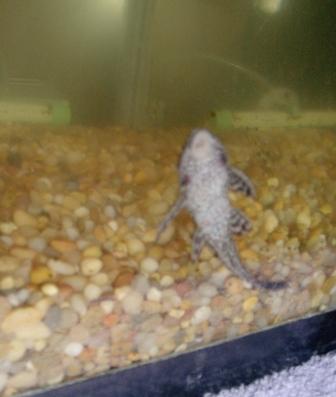 The other side of him is fairly pretty but I did not get any good pictures of it. Here you can see him cleaning up after Fireman Sam. We have not gotten him a name yet but Peanut has called him Buddy a few times because he is Sam's buddy. If this name sticks I think I'll push for Buddy Lee as his name. When released into the tank Sam and Lee both headed into the "cave" under the rock to hide together and get to know each other.
I think they may not be hanging out under water together for long. Here is Sam from last night.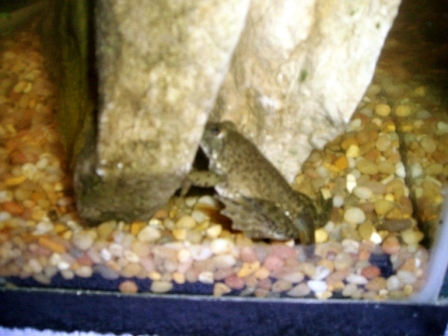 There is a bit of tail left but not much. So Heath and Peanut dropped me and the pets off at home then went to visit a friend and I got busy making pizza. The dough was ready and I rolled it out then put it in the oven. While it was pre cooking I got toppings ready. Then pulled it out and added spaghetti sauce and garlic, then a thin layer of cheese. I put a bunch of toppings on and tried to keep different sections of the pie for each of us. Peanut and I got regular cheese, Heath got low fat cheese, Peanut had lots of pepperoni and some sausage, Heath and I got turkey, onions, mushrooms, sausage and some pepperoni. Yeah the turkey was weird but tasted good, ohh and the sausage was not what you are expecting but some precooked links that I chopped up and spread on. I added another layer of cheese and cooked it up.
Heath and Peanut came home and we ate it with salad and apple sauce. After dinner Peanut got in trouble and sat in time out while I did dishes. Before time out was over he got in trouble again and the timer restarted, then he did it again and I think it was like 4 time outs back to back before he cooled his jets and acted like a good boy. We put on his pajamas and read a book and went potty and brushed teeth then he went to bed.
Heath went down stairs to work out with Becky and I hoped in the truck and headed to Charlie Hoopers (aka. Kevin's second house). It was packed I barely found a spot to park and found my friends at the last spot I looked in the whole bar.
KU and K-State were playing some basketball and everyone else was watching and taking advantage of $2 import bottles night. It took so long to get a beer I only had 2 Modelo Especial before the game was over and we decided to stop leaning against the wall in the corner and go to Bobby Bakers and take a nice soft couch.
Even Bobby Bakers was crowed but we got a booth and relaxed. I switched to $1.50 Bud Light Draws served in dinner glasses.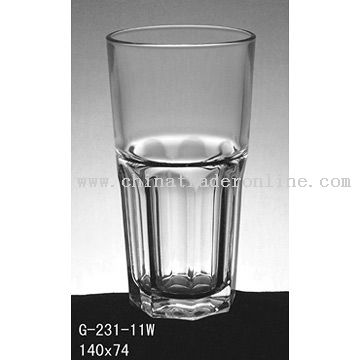 After a couple of these we decided to head home. Heath was still awake and after some cold pizza and water I was off to bed.
I need to get the final preparations done for my trip to Truman Lake this weekend today and then get the Vue all packed up tonight for a 2 night snow on the ground camp out.
I have not been to Truman Lake in a long time, If you have not either it is just west of the Lake of the Ozarks, they are actually connected.