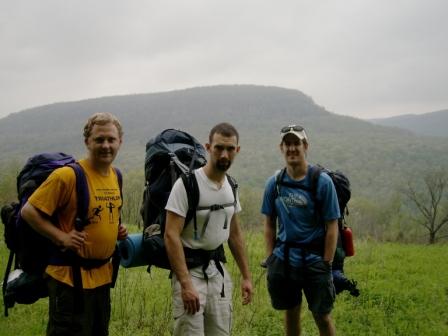 Ok I have been gone for several days and missed posting on Friday and Monday so I got to get something up today. I have over 300 pictures from my trip to go through and crop and compress and get up on my site. Instead of a giant daily post today. I plan to do things like I did on my last backpacking trip. http://p.web.umkc.edu/prewittc/utahpack.htm I'll give you a bit of a teaser today and then talk about last night and yesterday afternoon.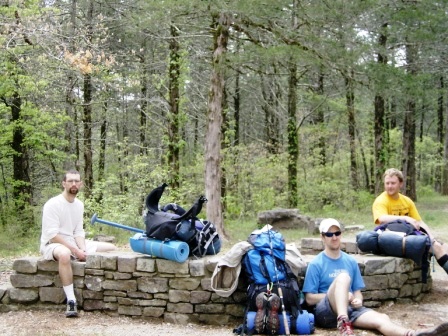 So quickly Tony, Jon and I drove to the Buffalo River in Arkansas and hiked Friday, Saturday and Sunday. We expected to hike a bit on Monday too but we were done Sunday night so drove home. I think we backpacked close to 40 miles and hiked with out our packs another 10 miles. It rained the first day but otherwise the weather was great. Not to cold not to hot. Everything down there was wet, moist and humid. We were constantly crossing streams, rivers, puddles etc.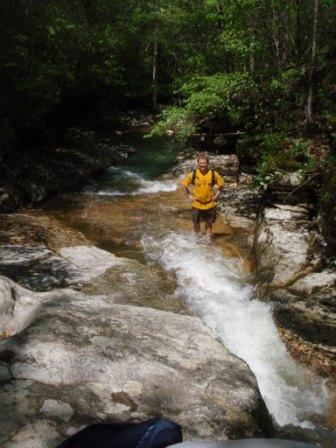 We drove to Pittsburg late Sunday night then Jon and I came back to KC Monday morning. It was a very physically challenging vacation and our feet hurt and our muscles were sore. Once home I laid down and rested for 30 minutes then got to work on some projects. First I went to Ace and found the fitting I needed for my gas line.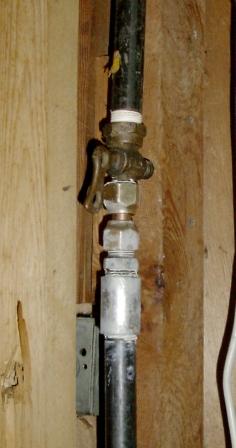 Well actually I found something that would work if connected to two other adapters and that was good enough for me. So I got my gas line all connected, soaped up, tested and then started running laundry through.
It was a bit cool yesterday but really nice out so I tried to stay outside as much as I could. My front lawn was long and my back yard was getting close. First I tried to get the riding lawnmower going but I could not get it to start. Jon stopped by and pointed me in the right direction on what was wrong with it.
When he left I got both my push mowers out and fought with them a while. One I decided needed to be taken apart and rebuilt the other eventually started and I got the front lawn mowed. Then I went to O'Reily and got a new battery for the ridding lawnmower, a new solenoid for the ridding lawnmower and some fiberglass resin for the boat and canoe. I put in my new solenoid and battery and the ridding mower started up. I took a few laps around the yard then put it away.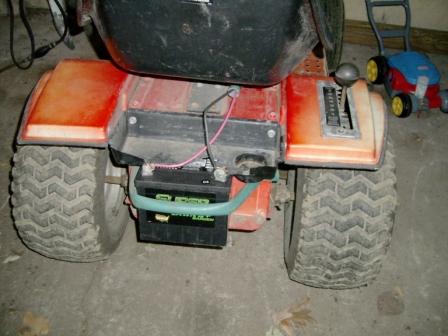 I cooked up a Mexican shrimp salad dish and Heath and I ate dinner and watched tv the rest of the night till I went to bed.