We got up at 3:50am yesterday morning and Stooks took us to the airport.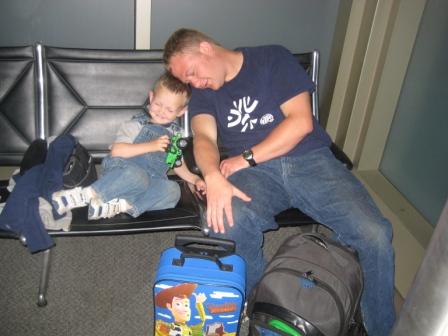 I'm rushing to get a post up and some pictures and eat breakfast and then get Peanut and me cleaned up and ready to ride the ferry to Seattle and see Pikes fish market. 
We all had a good plane ride and Peanut never slept at all. He played and snacked and talked all the way.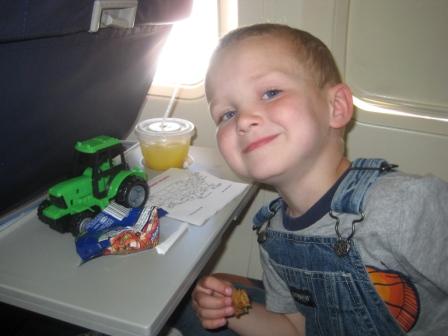 Once we got to Seattle Peanut fell asleep and slept until mid afternoon. 
Then Pops took us to a state park on the shore of the "sound".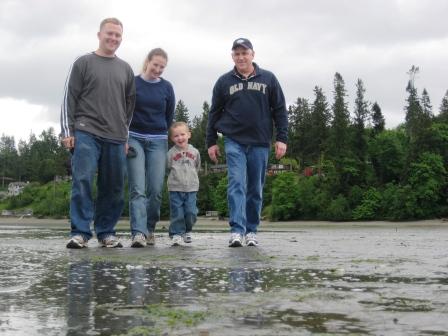 We caught baby crabs and found millions of sand dollars and sea shells and saw some birds.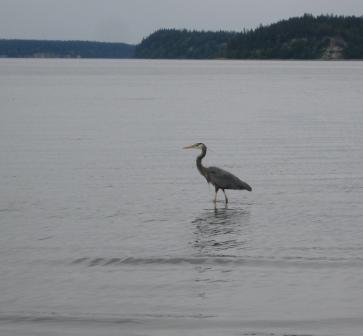 Then we took a mini hike into the woods and saw the plants and stuff. Then we went to a pier and found lots more crabs. 
We went home and Pops had smoked a slab of beef and a slab of pork ribs and we chowed down on some amazing BBQ and had some wine.