Saturday morning after breakfast we drove to Ocean Shores, WA.  It is on the Pacific coast. On the drive down it got up to about 80 but as we got close to the shore it cooled off a bit but was still fairly warm and very sunny.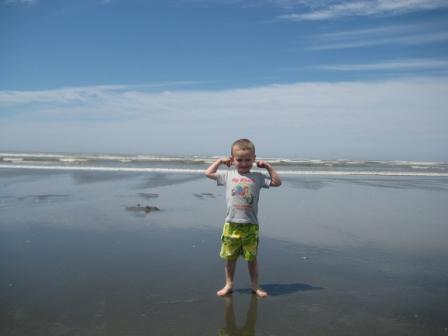 We got a couple kites to take with us and when we first arrived we put them together.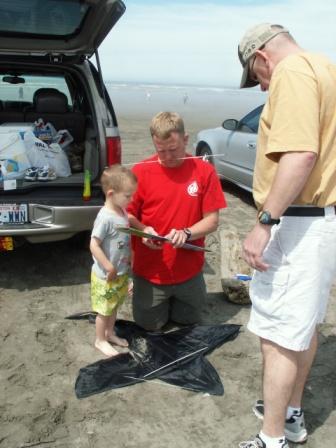 It took us a while to get the kites together and Peanut played with bubbles for a while until the kites were ready.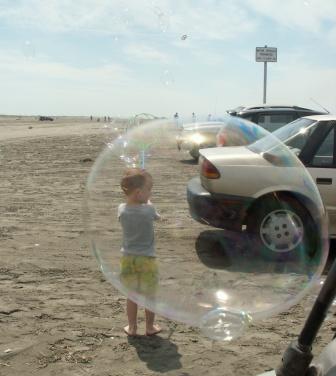 After kites and bubbles we went down to the water. This was Peanut's first time in the ocean and he was very excited running into the shallow water then racing the waves back up the beach.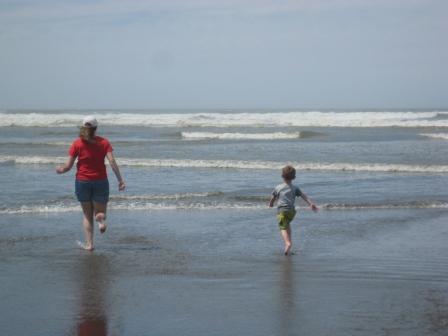 Peanut fell down in the cold water several times and eventually got tired and cold and upset. We wrapped him in towels and blankets and had a pick nick lunch on the beach.  We made sandwiches and had chips and cookies and a couple beers then We decided to take a long barefoot walk along the beach to look at all the kites, cars and people.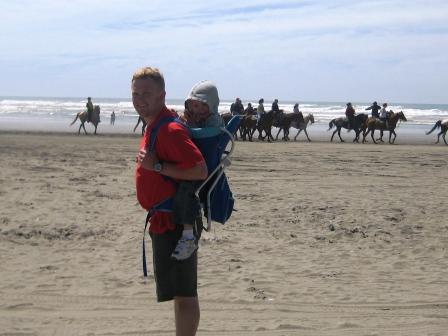 We stayed at the beach for a long time but eventually got tired and sunburned and decided to head home.
Once home Peanut played outside and Pop's smoked up a nice big chunk of salmon caught in the Peugot Sound a few miles from his house. It was really tasty.