Amanda, Jon, Stooks, Stephen, Becky, Heath, and I all headed to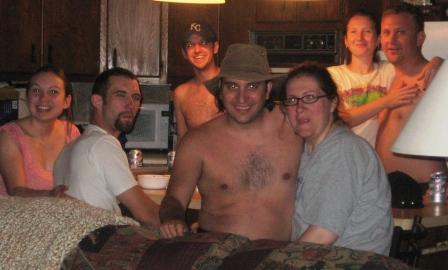 Big Lake, MO for a weekend playing on the lake.


First off here is the sweet house Stook's folks bought as seen from the dock.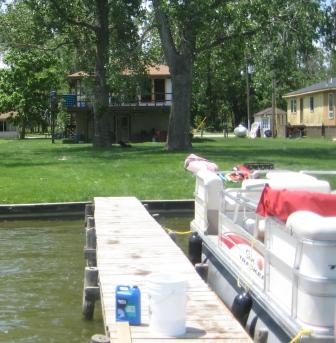 We were loaded up with boats. There was a paddle boat, my canoe (not pictured), Grandma Natty, and the new Pontoon boat as seen from the deck on the house.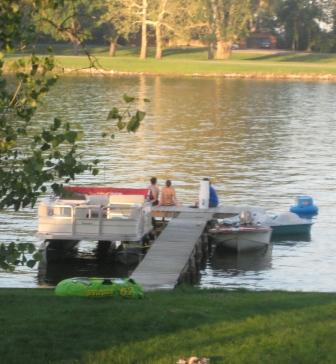 Well we got down Friday night unpacked loaded the boats in and began the weekend full of swimming, boating, eating drinking and relaxing. We spent some time helping out Stook's dad get the pontoon ready and Jon and I had a lot of work to do on Grandma Natty as we had a few problems with the motor and we started off the weekend with water in the gas tank that caused a few problems. But it was so nice out and we got her running really well by the end so I didn't mind at all. The rest of the weekend was spent playing.
Heath was excited to break in her new swim suit.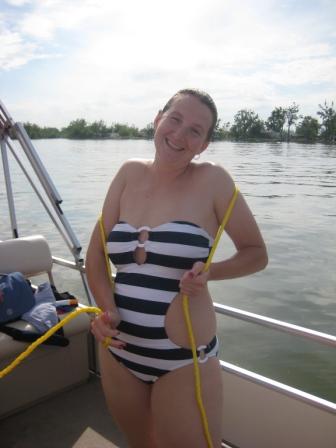 We took several hours of our day to follow the shore all the way around the whole lake and just look at the houses, fish, people, etc.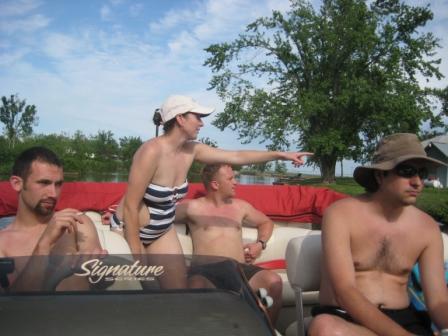 We stopped at a deep spot under a railroad bridge and jumped off a few times.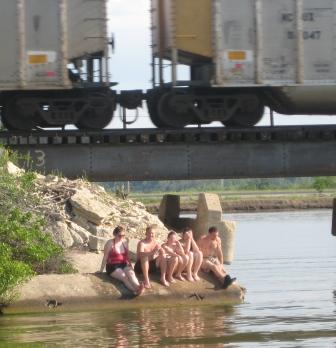 We ate really well the whole trip but the best meal was the fajitas Saturday night.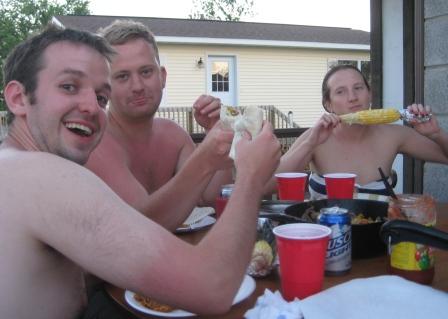 Both nights we built a fire by the lake and hung out but Saturday night we took out the pontoon for a night cruise around the lake.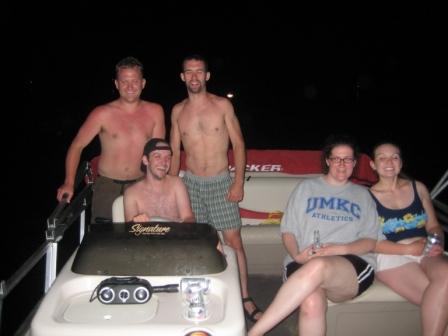 Sunday Grandma was running really well so we broke out the tube.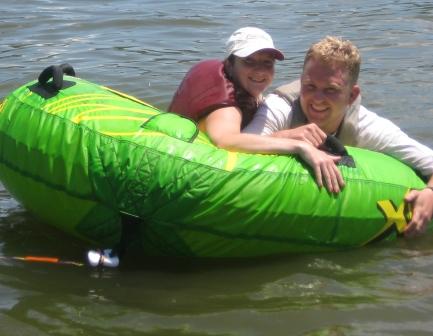 I put on Grandma's lake prop and she pulled 2 people on a tube really well.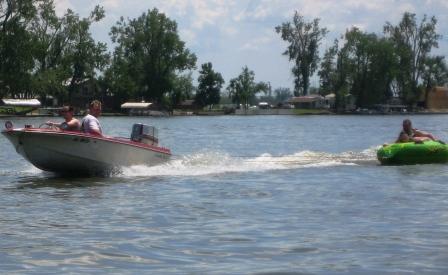 After wasting a lot of gas with water in it we did fairly short rides but everyone was kinda worn out and did not mind.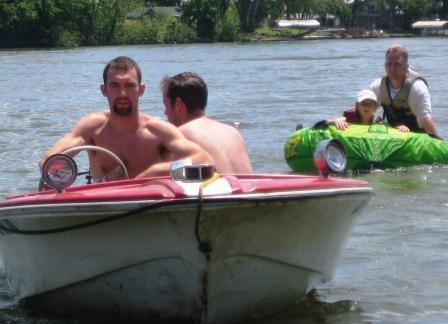 Captain Stooks was a natural.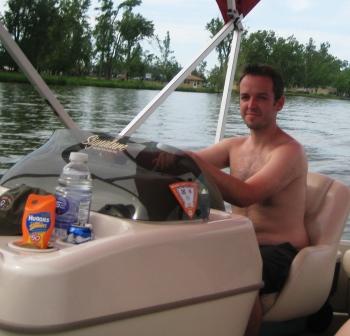 We got home a bit after 8:00 last night so it was a full weekend and Heath and I are beat having just come back from Seattle and now we have luggage from 2 trips to unpack and a million other things to get done.