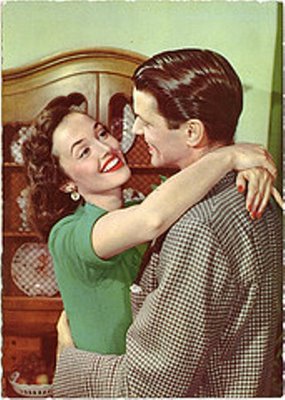 Since last night was our scheduled date night I got home and quickly mowed the rest of my front lawn and Stephens back lawn.
Then I cleaned up the garage. There was stuff from my camp out, from Heath's camp out, a trip to the river and more all piled up in the garage that needed to be put away. Heath vacuumed and paid bills.
Then we looked over our wedding to do list and made a few decisions and plans. We spent some time going over finances and figured out just how much we had spent, how much we still owed on stuff and how much we had in the pay for wedding funds. It was all fairly positive news and while the wedding is expensive I think we kept costs down.
During wedding planning we each had a couple of beers to cool off and relax with. Then I took a shower and Date night really began as we headed up to the Thai House at 99th and Holmes right by our house. We had never been there but Heath had been wanting to and a coupon came in the mail so we tried it out.
The place was fancier then I expected but seemed reasonable. Heath ordered a Pad Thai
It kinda looked like this and she got a little spicy.
I ordered the yellow curry with beef and it looked kinda like this.
Mine had no mushrooms or salad though. I ordered the curry because KK used to make me really tasty curry and it sounded good. I ordered mine medium spicy and the lady tried to talk me down but I held strong. It was pretty spicy but probably just what i was looking for in terms of spicyness. The beef, potatoes and vegetables were kinda small and not anything like the big chunks of good meat and vegetables KK used to use. I Everything they brought out though and Heath and I split an appetizer of deep fried tofu. We also each got a couple of beers and the total was like $35. Portions were not huge and we had no leftovers.
I've never been overly impressed with Thai or Indian food but maybe I just don't know what to order.
After dinner we hurried home and changed, grabbed a cooler of beer and water and our tennis rackets and balls and headed to Leawood Park.
We started a game at 8 and played till 9:15. The courts are well lit and open till 11. I think it has been 2 years since Heath and I played tennis and it was a lot of fun. We had several really close games that lasted a long time and a few quick easy games. Our stomachs were the main reason for stopping as the Thai food wanted to escape all the running back and forth.
We grabbed the cooler and planed to go down the creek by the courts and do some swimming but called Stooks to join us. He was on his way to Ugly Joe's for $0.50 PBR draws so we decided to do that instead and headed over. We were pretty sweaty but the place was dark and open and we cooled off pretty quick. We hung out for an hour or so and paid our $2.50 tab then headed home for bed.