Our Minnesota Houseboat adventures are over.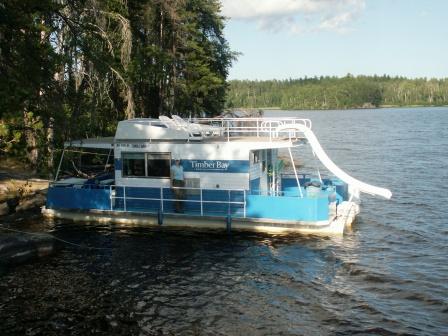 Heath and I got back yesterday around noon and have been overwhelmed with a house full of awesome presents and all our unpacking and cleaning up from the trip. We have another full week off work and hope to get a lot of stuff done. Yesterday and early this morning I have just been putting things away and returning duplicates etc.
While on the lake I woke up every morning and hand wrote out a blog post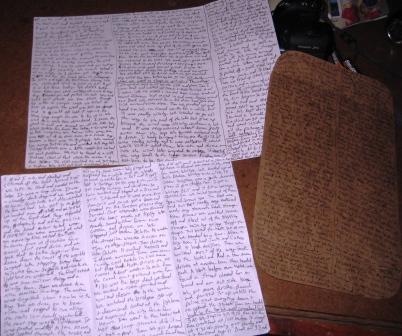 and of course took a ton of pictures of our adventures.
So I plan to put up a whole weeks worth of posts as I get the time but I wanted to give you some background information first.
We had a fantastic wedding if you didn't know already followed by a great reception and then a post reception party at our house.  Sunday H and I clean up, packed up, ran errands and drove most of the way to Birch Lake in Babbitt MN. We lived alone on a 30 foot houseboat from Monday at 1pm till Friday at 9am.
The boat had a pull out bed, kitchen with sink, refrigerator, stove and oven, a shower, a toilet, propane heat and battery lights water pumps and radio.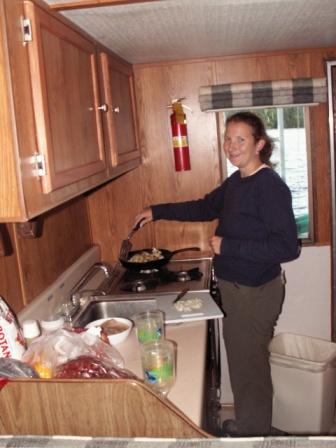 There was a bbq grill on the front deck and two lounge chairs and a slide on the upper deck. We had 27 gallons of gas, 3 deep cycle batteries, two 30hp motors, 60 gallons of fresh water, and 3 tanks of propane.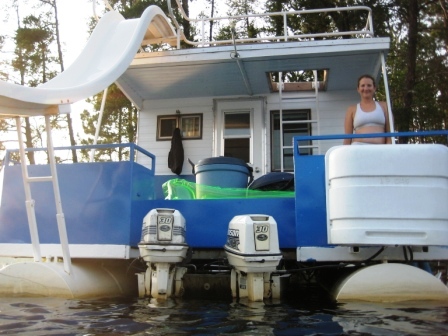 It's max speed was about 7 mph and it turned very slow. We brought a ton of beer, wine and food.
We were given a 30 minute rundown on the operations of the boat and how it worked. When not driving it around we could anchor or beach it on the shore or an island. The lake was full of massive black rocks. The pontoons under the boat were reinforced with thick steal but the prop and motor was vulnerable. At night they asked that we beach instead of anchor so that we don't drift into rocks.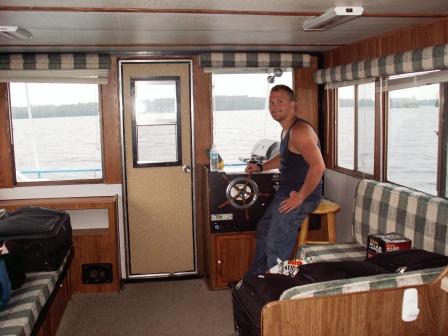 On Wednesday morning the lodge would send out a supply boat to top off our gas tank, give us more ice or any supplies and fix any problems if we had any.
That's about it. I have a lot of stuff to post but thats about all the background info you should need.