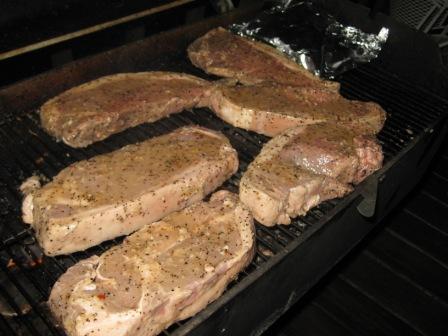 As you heard yesterday we got the new wood stove yesterday morning. So I  got some pictures for you.
Here we have the Before from the side: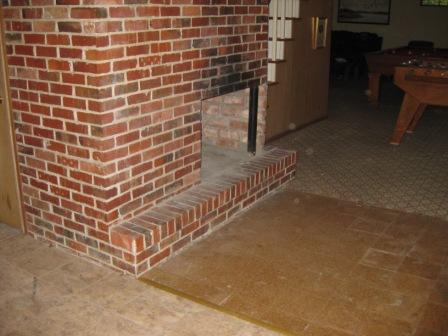 And an after shot from the side: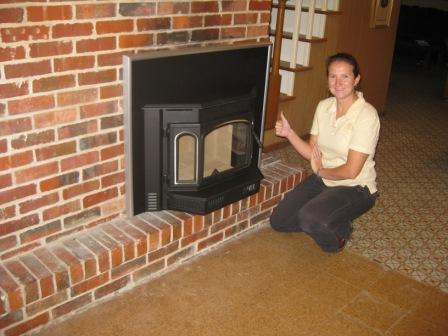 Here we have a before from the front: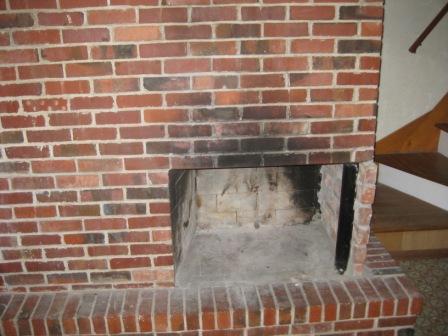 After shot from the front: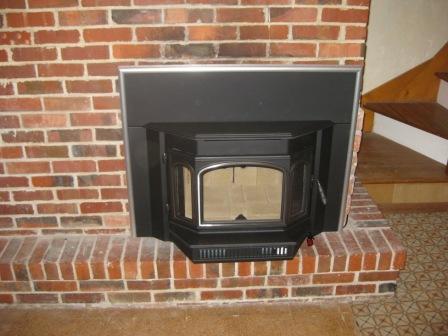 Bonus after Angle: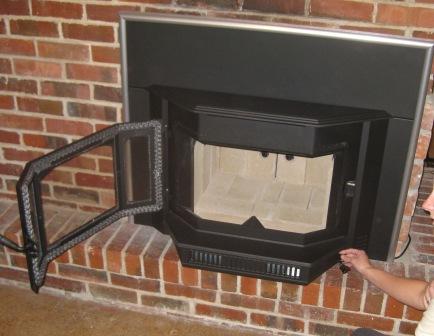 We have not fired it up yet but kind of wished we had when it was cold this morning. The door opening is 18 inches long and should hold a good pile of wood. A good pile of wood should keep flames all night or all day while we are at work.
Tomorow (Saturday) we are going to fire it up and invite everyone over to come bask in the warmth have a fruity beverage and dress like it's hot outside.
So back to last night. I only took 1 picture it was of steaks, you have seen it already. Heaths Aunt and Uncle (Uncle Scott) came over for dinner and brought some nice big steaks. We grilled them and Heath made twice backed potatoes and we had salad and fried cabbage and cheesy corn then a weird ginger ale fruit cake that turned out great. Actually everything was really good and we all got stuffed.
When not eating or cooking we were messing with the Wii or displaying our projects and talking about how or why they were done.
I gota busy morning so that's it for now. Come over Saturday night, bring a lei.