Once I got home last night I started a few cups of rice in the cooker then put on some warm clothes and headed out front to work some logs over. Heath worked a little late so I got to split for quite a while before she showed up. When she got home I had her take a few pictures of me splitting a log.
If you look in this picture you can see all three of my mauls. After this log was done I got out my wedge and drove it into the log on the left with the gray maul at the bottom. It was a really tough piece of wood and after several hits the fiberglass shaft inside the metal head gave up and shattered. So I beat on the wedge for a while with big red there on the left.  This maul weighs at least twice my other ones and I barely got the wedge in before my arms gave up and I decided to head inside.
Heath and I decided to postpone dinner for a grocery trip.
We were totally out of all vegetables, milk, lunch meat, bread etc.  So had a full cart by the time we got out of there. We were not anywhere close to me $1 per item average but everything was healthy and there was no junk food so I didn't mind.
Once home I fired up the grill and tossed on 2 steaks. We steamed some green beans, onions and pineapple on top of the rice and the steaks were really small so last minute I made a hot re fried bean dip.
While eating we got caught up on 24.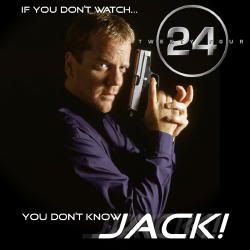 Over the last few days we have watched all 5 episodes of the new season and now are caught up with the story and willing to talk about it.
After dinner and 24 Heath did some cleaning/straitening up and played with our family pictures putting them in frames and displaying them. I headed to the basement for 1 hour of work.
It was 8 and late to get started and Heath wanted to watch Fringe so I set the hour time limit. I had two small tasks to work on.  First I cut the power to rewire two outlets.
This is the corner of the room and should be a small desk someday. I have an outlet on the floor and another above the desk. When I wired them I stuck everything in big boxes because that's what I had but last night I traded them out for thin boxes that would fit behind the drywall once it is up.
Then I turned back on the power and tried out a cool new tool.
A drywall bit for my drill. This guy fits on the end of my drill and helps me to screw in my drywall. It prevents me from being a wimp and not getting the screw in far enough and prevents me from being a badass and screwing the screw all the way through the drywall. It took a little getting used to but works really good. I fixed many of the screws already up and put in tons more screws to make sure my drywall is good and tight and won't sag.
I have 2 full sheets up and one partial sheet and I got 1 full sheet done before Jon and Amanda came walking down the hall. I took a break and showed off the new lights and demonstrated the use of the dimmer and we talked for a bit. Then we loaded up all their camping gear from the weekend and they headed out. Heath needed help hanging a couple pictures. I think it was these two.
Then I headed back downstairs and turned off the music and lights for the night. Then I took a shower and sat on the couch to watch Fringe with Heath before bed.