The story of last night is pretty boring. We came home, we ate
nachos
asparagus

We packed, we got everyone ready and in bed and we slept. I could probably make more of a read out of it so you don't have to get back to work or I could tell you about the future. I think it will be a bit more interesting and if I never return you know the 1,888 mile area to look for us in.
We start out tonight with an all nigher hopefully timed perfectly to reach Badlands National Park at dawn tomorrow morning.

We drive though it, snap a few pictures, fill out a ranger booklet then get some breakfast and coffee and check out mount Rushmore.

Then we do a cave tour at Wind Cave and maybe another ranger program

before heading to the hotel for showers, dinners, naps and swimming. Saturday is our relaxing day, we drive to the mountain, get a new hotel room, rent skis, shop or whatever.
Then we have 3 days of skiing. On the 3rd day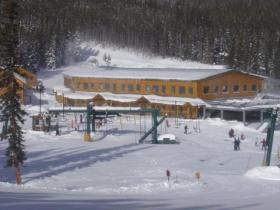 we got to Fort Collins and get a new hotel. In the morning we get up and do some snow shoeing then some brewery tours.
Then we get a big Denver Mexican feast and head home. Wish us luck.