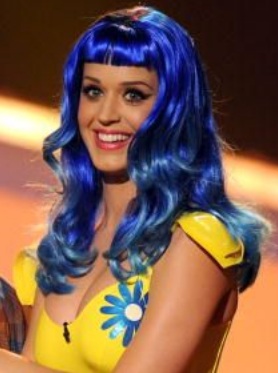 But it is totally worth it.
I'm really bummed because I left the camera at home this morning  and I only have 3 week cell phone pictures from last night. So I really don't want to waste my post. I'll do a double tomorrow about tonight and last night with pictures from both.
Just so your not too sad here is Heath ridding the elevator up to our box at the suite
and here is Katy Perry ridding a pink cloud across the crowd.
And yes there was a lot of pink, glitter, sparkles, candy, tweens, and other evil things there but the show was really entertaining and the opening act was great too. Also you can't beat a fridge full of beer and a nacho/quesadilla bar. Though I do feel like I need to put on some cut off jeans and a flannel shirt to get the pastel out of my skin.