TLDR: If this post is too long to read and you just want to scroll through the pictures here is a quick summery.
Drove overnight, climbed big piles of sand, put on backpacks and climbed up steep mountain trail, camped, left heavy packs and climbed up 2 big mountains with little packs, climbed down, got in really cold and really hot water and had some beers, drove home. It was a perfect trip, great company, great views, great food, great experience.
Friday started out really easy because of some great help by my mom and sister. They picked up the girls and took them off for there own really fun exciting weekends. Heath and I worked full days then went home, changed, packed the last of the stuff in van and got on the road. We only drove to Lawrence before stopping for dinner. We went to Free State Brewery and met up with our friend Jeremy. We ate and I had a few beers.
Then we hit the road for real. My belly was full of gumbo and beer and I was ready for bed. I started an audio book for Heath and then slept really well.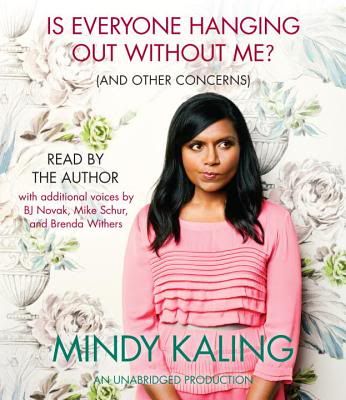 Heath drove for 4-5 hours before pulling over at the Mitten gas station in Oakley, KS. I woke up and got a coffee, and ice tea. I also pulled out a bag of spicy fire party mix stuff and started my own audio book. I don't even remember what it was called but it was a cheesy romance novel that I downloaded jokingly but ended up really enjoying. It actually kept my attention the rest of the drive.
I left the big highway and drove mostly small empty highways the rest of the way. I saw multiple owls, a fox, lots of bunnies and kangaroo rats, and 1 big pronghorn or goat or something. All these critters jumping off the road also helped to keep me alert. Also I had avoided caffeine for a few weeks so the coffee and tea really kept me going.
It was really dark when we got into the National Park and pulled up to the dunes. I was not sure what direction they were or where the bathroom was or anything. I just turned off the car, leaned back my seat and got about 90 minutes of more sleep. When I woke up it was starting to get light out, I was excited, cold and really needed to find the bathroom.
I found it and then looked for the fun and saw a deer watching us.
I had not hit any of the little critters the night before but the bugs were not so lucky.
Heath got up and got ready and we started our day, a bit before the sun.
A friend had told me to do the dunes bare foot but take shoes so we started out like that but the sand was freezing and we had to cross water right off the bat so we put on shoes and walked toward the sand.

The water was really shallow and our feet stayed dry.
A few other people were out there but they didn't climb far or even in the same direction so we made all new prints as we hiked along.
In front of us was all smooth sand for the most part.
We climbed and climbed and sometimes we tried going strait up the hills or following the ridges at the top. The best was to find some slightly harder crust that we could walk on without breaking through. Eventually we found a stick and the highest point around.
The stick said we made it to Star dune (the highest point) but we suspected and confirmed later we made it to High dune the 2nd highest point. The view was pretty great. Lots of sand and then mountains.
In this pic above I think you can see the peeks we climb later, not the farthest to the right just before that one in the distance.
We sat down and had some peanut butter on bagels and water.
Then it was time to head back to the car and the most fun part.
Going down is way easier and faster. We ran and got to the car in no time. As we were coming down the sand had gotten warmer and felt good on our feet and there were a lot of people on the way up.
Once at the car we checked out the park in the daylight and the visitor center and campsites and then left the park and headed a bit south.
We changed our clothes, put on our boots and picked up our heavy packs.
We hit the trail and started heading to the South Zapata Lake.
We hiked up a few hills and just past the first river crossing before finding a nice log on it's side in the shade. We got out a beer we forgot to drink at the top of the dunes and
A crazy giant sandwich we made in the van after the dunes.
I still remember that sandwich as being bitter sweet it was really good but I ate too much of it and was hurting for quite a bit of the hike after it.  We were off to a great start and had a wonderful lunch.
The day got hot and the trail got steep. It was supposed to be 4 miles but they were very rough miles that felt like we were always climbing. When we were not climbing we were crossing streams.
or catching our breath.
5 hours after leaving the van we crossed the last stream for the day and set down our packs. I ran around crazy for a bit and then brought Heath around to several potential campsites. She picked a great one and we moved our packs for the last time.
It was just up a hill from the creek, the ground was flat, dry and soft and we were really sheltered and out of the wind. Everything seemed to be naturally contained in a little box.
In no time we had up a tent.
And then a fire.
And dinner on the stove
That night we ate mac and cheese w/ bacon and dehydrated (and re-hydrated) peas and pinto beans.
It got cool, our legs were too tired for exploring and we were worn out so at 7pm we called it a night and went to bed.
It was some of the best ground I have slept on w/ just a pad and we slept until 7am when a squirrel started chattering right above us and our bladders were about to burst. We left the tent, sleeping bags and heavy packs, pumped some water from the creek, bundled up and got back on the trail much lighter.
We started off with a couple of really brutal hills that we were glad we had not dragged the packs up and then we rounded a corner and came out of the woods.
We crossed a line and the environment totally changed.
It was still really cool and windy. We followed the trail a bit further and got to the lake.
We both scouted around a bit looking for a place out of the wind.
Once we found our spot we sat down for breakfast sandwiches.
Breakfast was great and we even had some coffee still hot in a bottle to wash it down with. After breakfast it was time for the real hike.
Actually that is just the first hill, at this point we could not even see the peeks we were headed to but we had found where we needed to go on a map while eating breakfast. We started up that first hill and the going was rough and we could not even see where we needed to end up. The pictures don't show the perspective right, it looks so much steeper in person.
We climbed and took breaks.
And finally we were able to break at the peek.
Also we could now see the mountain(s) we were there to climb.
But I didn't find any pictures of the twin peaks from the bottom. I've got this angle from (spoiler alert) the way down.
And this one from (spoiler alert) the drive out.
We could see we had our work cut out for us but the views were getting better and better so we kept going.
The hike got pretty strenuous and I put away the good camera for the most part of it but I got a few pictures and Heath took some on her cell.

(spot the Heath?)
here she is
Then we reached the top of the first peek.
Boy was it high.
But we had just a little walk along the saddle to the other peek that was a little higher.
In no time we were at the 2nd peek and could see a long way.
We even saw our old friend the sand dunes.
There is the little lake we ate breakfast at, the South Zapata Lake.
This is pioneer lake on the other side of the range.
Here is the first twin peek we got to.
When we first got to the peek we sat down and it was cold and windy and looked like maybe a storm cloud would blow over.  We almost just took a few pictures and left but then we remembered to check the altitude on the phone and to have our victory beer.  At this point the sun got warmer and the wind died and we got excited about our accomplishment.
It was sweet.
When looking at the altitude we discovered we had cell service for the first time and we did some e-mail and social media from the top.
We were excited but tired and a long way from the tent.
On the way down we did have the advantage of knowing just where we needed to end up but we often could not see what we were heading into on the way.
We ended up going down some areas that we were not comfortable climbing down but we didn't think we could climb back up either. We took our time and kept our heads and got through it.
Near the lake and on the way back to the campsite we passed a few other hikers on there way up but it was really windy and there looked to be potential for rain. Once off the rocky mountain, climbing down was easy and we felt better when we got back to our site.
I think it was right at 3:00 when we got back to our site. We were feeling okay and decided to pack up our stuff and make some progress getting out. We were packed up in like 15 minutes and going back down the trail. We hiked for 45 minutes and it went from cool to hot and we both got headaches from the altitude, stress, dehydration. We got to another creek crossing but had a hard time finding a good campsite. Eventually we found a big fire ring in a field of aspen.
There was not a great spot for the tent but it was the best we could find and we were really ready to be done. We had drank almost all the water so grabbed all our bottles and bladders, a change of clothes and some ibuprofen and headed back to the creek.
Heath pumped water and I washed off in the stream.
All our clothes were pretty gross so we stripped down and rinsed as best we could. It was really tough because the water temp was 42.4F.
We filled 5 bottles and 2 big bladders and our bellies. Our fatigue and headaches was washed away and we felt great going forward.
Once back at the site Heath built a fire.
and I put up the tent and repacked our gear and got together our last 2 meals.
We had skipped our PB roll ups for lunch and just had trail mix but we were starting to get hungry. We let our dehydrated veggies soak and we made a pot of tea and relaxed by the fire.
For the tea we tried out something for the first time. I grabbed some little pine needle sticks and put them in our cups then poured in the water and let them steep.
Here is a website with a giant list of things pine needle tea is good for however it says there is no proof it does anything. Also if you are pregnant you should not drink it.
http://www.greenchedy.com/herbal-teas/health-benefits-pine-needle-tea/
We thought it was delicious, slightly sweet and really refreshing. While our tea steeped we got the food warming up.
Tuna, pinto beans, green beans, quinoa, jalapenos, tomatoes, and buffalo sauce.
This meal did not need to cook much just get the veggies back to normal. It turned out looking and tasting very appetizing.
We ate and talked by the fire and I drank lots of tea and then we had some mini bottles of wine. We were able to stay up until it started to get dark.
Then I hung our food in a tree and we headed to bed.
Our new site was great but once I laid down I really missed the soft flat campsite from the night before. It was kind of a tough night of sleep. We woke up at 6:30am as some early hikers talked loudly as walking by. We were not really in any hurry any more and took our time making more pine needle tea, coffee and savory oatmeal.
The oatmeal had, quick oats, salami, cheese, hard boiled eggs, jalapeno, celery and carrot in it. It turned out really creamy for some reason and was the consistency of mashed potatoes. It was great when it was hot but we had too much.
Our packs seemed much lighter as most of the food was gone and we had drank all the water but our bladders. We packed up all our stuff and said bye to the site.
We were in high spirits and it was almost all downhill so the hike was great.
We stopped to explore some old cabins.
The coolest part of the hike was rounding a steep corner along a bluff and coming into these guys.
There was probably at least a dozen of them standing on the trail in a line watching us. After some research I believe they are female big horn sheep and at least 1 baby.
We stood on the path waiting for them to leave but they started walking towards us and we we decided to leave the trail for them. We started to move up the rocks but that spooked them and they took off.
An hour and a half after leaving the site we were tossing our gear in the van.
We changed clothes and put on water shoes and hiked 1/4 mile back up the trail zapata falls.
To get to the falls we had to walk through some shallow but really cold water.
It was totally worth it
We hiked back to the van and left the woods and mountain. It was just after 11am when we pulled into the closest brewery. San Luis Valley Brewery was great and filled our table with samples and chorizo nachos.
The weather was great, we ate outside and watched downtown Alamosa while sampling some great beers.
After lunch we headed north and drove past the mountain and sand dunes.
We were ready to relax and went to the most relaxing place we could find. Mineral Hot Springs
The water comes out of the ground in this area and they pump it into 3 pools. The first one we got into was 106-108F. It was painful and made me light headed pretty quick.
The next pool was 102-104F and it was okay but I was still too warm and that pool was right in the bright sun. The third pool was like 96-98F and in the shade and great. There was no chemicals or anything in the pools they just pump it from the ground and into the pool and out. It's always new water. The view from the pool was also really good. They had clear plastic walls everywhere.
Heath and I drank lots of Gatorade and hopped between the pools and lounge chairs until our stomachs told us to head toward dinner. We drove further north and east for a couple hours and right into downtown Colorado Springs. It was still great outside so we found a Mexican place and sat outside.
The place was called Luchia Cantina and it was a little bit of a let down. It was kind of fancy crazy Mexican and we were looking for authentic Mexican.
After dinner we walked for a bit and ended up at Phantom Canyon Brewing Company. I had a couple of beers and then Heath took the wheel and I went to sleep. She drove us back to the Mittens gas station then woke me up to drive. The tea container thing was out of order so I got a bigger coffee and some candy and hit the road.
It was kind of foggy but not a bad drive. I listened to my book and was so in the zone I didn't notice as we got low on gas. Eventually the van dinged and the light came on. I started checking my phone and we were a long way from a station, I ended up going 28 miles (many in the wrong way) to a gas station just before we ran out. It was a crazy close call.
We got to my sisters house just before 6am. We grabbed Bean and her stuff and got back on the road. We picked up donuts and then went to my mom's house. Bean woke up pumpkin and we coaxed her out of bed with the donuts. We loaded her up in the van and headed home. Heath and the girls hopped in the shower and I unloaded all the gear. Then I hopped in the shower while they got dressed. We all got out the door on time and headed off to work and school.